Westinghouse Tek Automatic toothbrush
In 1962, a reader of Consumer Reports wrote, "For the average family the electric can opener is silly enough, but the electric toothbrush is stupidity on such a magnitude that it reflects a new all-time low in the intelligence level of our American way of life." Some 50-odd years later, our American way of life is nothing if not automated, and the 21st-century electric toothbrush has advanced considerably over its predecessors. Available among today's top sellers are propelling, waving, pulsating or vibrating brushes controlled by ultra high, sonic or ultrasonic forces moving at speeds up to 40,000 strokes per minute. Some claim they are more effective in removing plaque than manual toothbrushes, but the jury may still be out…
Segrave, K 2010 America Brushes Up, the Use of Marketing of Toothpaste and Toothbrushes in the Twentieth Century. Jefferson, NC: McFarland and Co; Spofford, TG Electric Toothbrush Storage Case. Patent 3287076. 22 Nov. 1966. Print.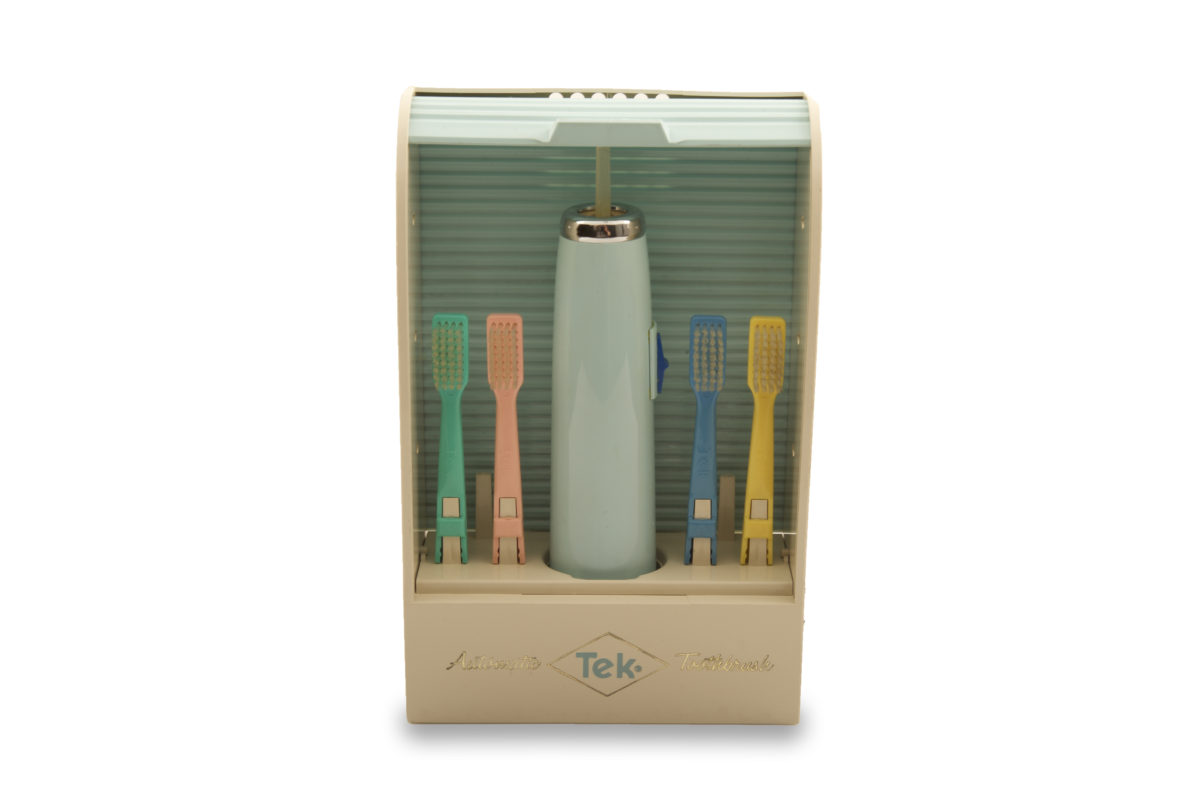 Westinghouse Tek Automatic toothbrush
Some unique features of this Tek Automatic toothbrush (A650.3), that make it easily portable, include a box-shaped case with a slidable front cover. In addition, a brush rack, made of resilient material, can be removed easily, thoroughly cleaned, and returned to its original locked position in the case.
University of the Pacific Permanent Collection, Donor: Unknown