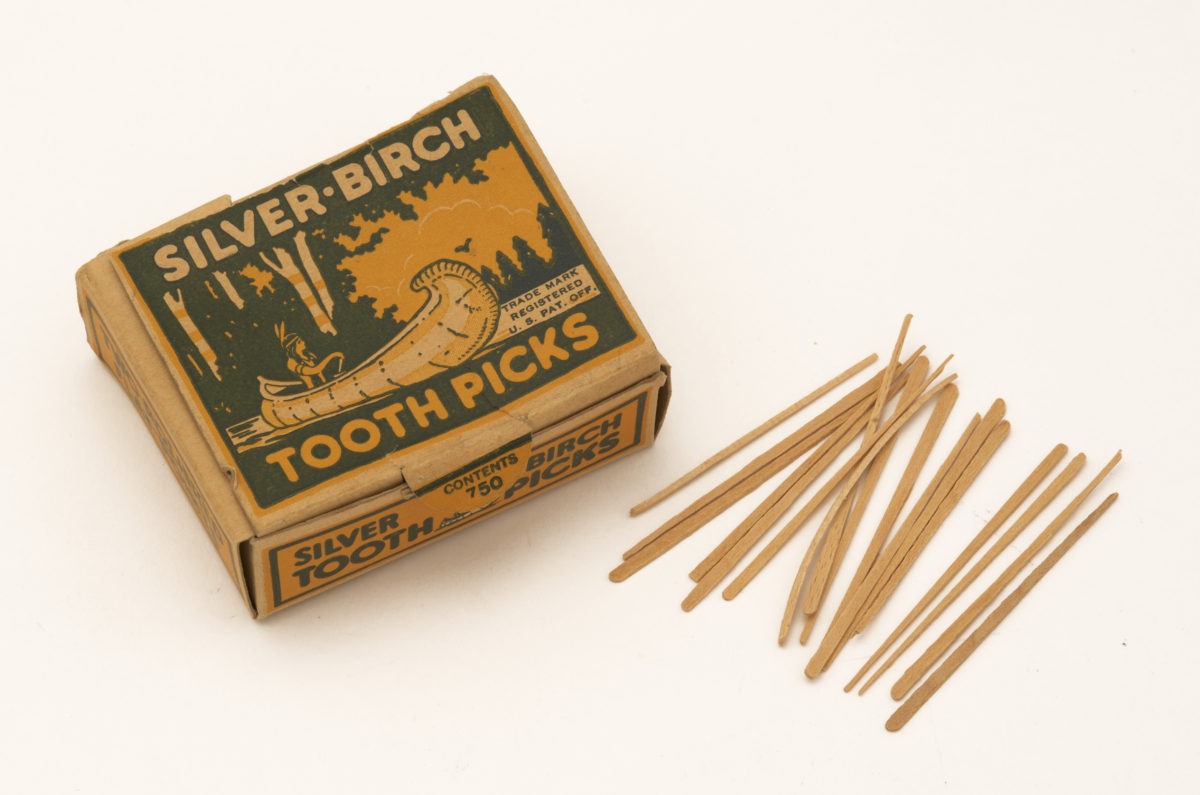 Birch Toothpicks
Native Americans recognized the durability, pliability, and water resistant nature of birch wood, and used its bark to cover the outside of their cedar-framed canoes. Being also naturally sweet, polished birch had all the properties required to make high-quality wood toothpicks. Beginning in the late 1800s in Maine, white birch has served as a proli c source for toothpick manufacture in the United States. This box of "Silver Birch" toothpicks (A417.39) may date to circa 1920.
University of the Pacific Permanent Collection, Donor: William V. Stenberg, DDS '82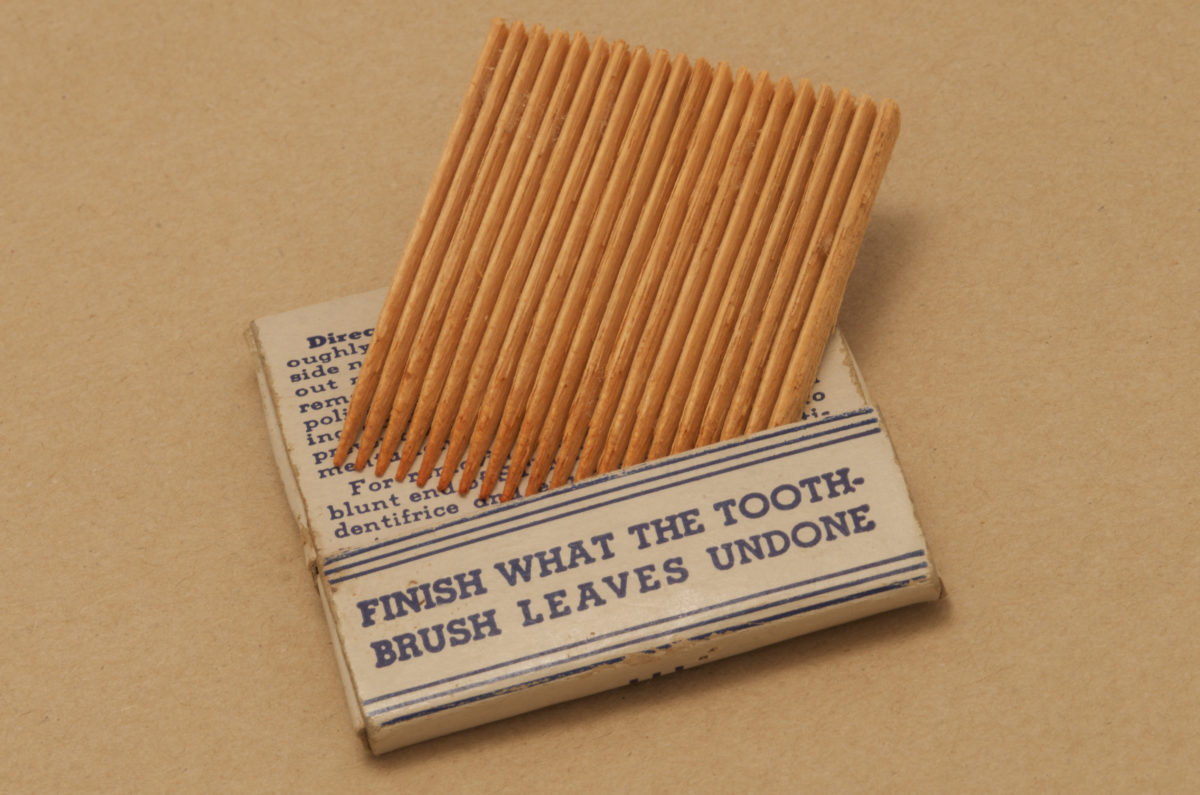 Stim-U-Dents
Bone, quills or wood likely served as the rst toothpick material. Stim-U-Dents (A403.3), patented in 1937, were used for tooth space cleaning and gum stimulation. They are sold today by Johnson & Johnson and advertised as plaque removers.
University of the Pacific Permanent Collection, Donor: Unknown